ABOUT TYLER
With a love of organic instrumentation combined with modern technologies, classical training, and years of live performance, Tyler Traband is one of the exciting new breed of composers writing for visual media. A multi-instrumentalist, film & TV composer, and singer/songwriter, as well as a Healthcare Clio Award Winner, Tyler has toured nationally, written countless commercials for top brands, and composed for riveting documentaries, thrillers and adventure films. His credits include: the IMAX documentary CHASING THE GHOST PARTICLE; the PBS TV movies THE TRIAL OF ANTIGONE and THE PARTHENON MARBLES for the National Hellenic Museum; THE YOUNG AND THE RESTLESS; and AN AMERICAN HOME: FRANK LLOYD WRIGHT'S B. HARLEY BRADLEY HOUSE, currently streaming on Amazon Prime, with the original score available on Lakeshore Records.
I am a very lucky guy. I have had more fun and freedom, while fighting the "artist" fight than anyone I have ever known, and am just damn happy to be able to call myself a full-time musician. I love what I do.
Tyler's journey began in Milwaukee. Born to a musical family, his grandmother was a pianist and his father a clarinetist and 'reed man'. Equally versed in classical music (at one time studying operatic tenor), jazz, and rock, he began playing keyboards and fronting bands while in high school, performing a mix of originals and covers. While attending college, Tyler performed in University of Wisconsin Chamber Singers, an elite a capella group, learned the rudiments of music theory, studied jazz at the Wisconsin Conservatory of Music, and moonlighted in original rock bands.
After college, Tyler toured extensively while establishing a career writing music for commercials. His ability to encapsulate emotion within 30 seconds led him to become one of the go-to composers for ad agencies in Midwest. He has scored more than 200 TV spots for top national brands including: Citgo, Bon-Ton, Coca-Cola, Masterlock, Scheels, Simplicity, Kohler, Harley-Davidson, Oldsmobile, MTV, and many more.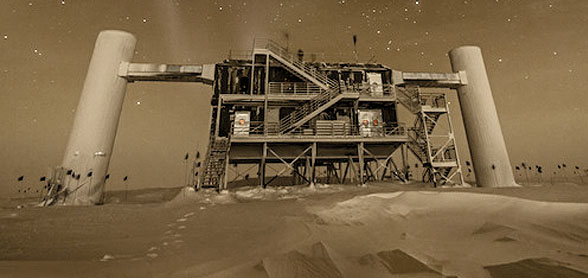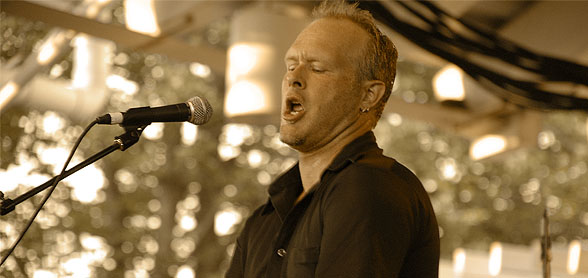 "Love Songs Hate Songs"
Tyler recently released his sixth album, "Love Songs Hate Songs". The 14-track album was recorded, engineered and produced by Tyler at his state of the art studio, and showcases his depth as a writer and performer. The album is reminiscent of live recordings by Stevie Wonder, Sting, and Peter Gabriel. His band has been featured at Summerfest, Chicago's famous Elbow Room, Vitello's in Los Angeles, and Midpoint International Music Festival.
Tyler's songs and soundtrack releases are available for streaming and purchase worldwide through all the digital distributors as well as other online retailers.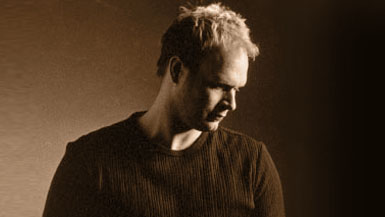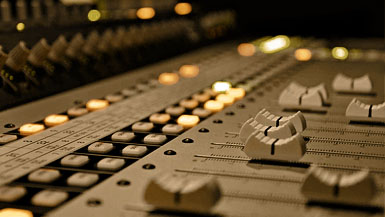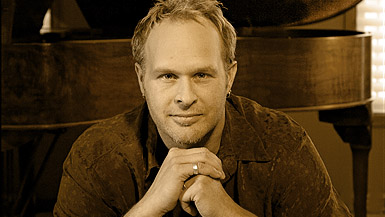 Tyler's Philosophy & Influences
Every gig is an opportunity to work with new people and to create something amazing. As a 'band guy', Tyler has always understood the value of collaboration, as well as the benefits of surrounding himself with great musicians. Trusted time and again with huge budget gigs and crazy deadlines, Tyler is completely at home with the time pressures of scoring for TV and film, and prides himself on being the most fun to work with. He relocated his family to Los Angeles in the spring of 2015.
Current projects include the release of Tyler's 7th Studio Album as an artist, featuring members of Conan O'Brien's Basic Cable Band, a ground breaking True Crime Podcast Series "13 Murders that Changed US History," continuing work as additional music composer for CBS Daytime Network TV and HOLDING PATTERN, a documentary about the grass-roots political intrigue involved in a community fighting desperately to stop the building of a third Chicago-area international airport.
Although formally trained, Tyler's musical education came primarily by performing constantly and by writing original music, whether for his albums, or for TV and Radio. Seminal influences include the work of Carl Stalling, Mozart, Alexandre Desplat, Hans Zimmer, Vince Guaraldi, Peter Gabriel, Beatles, U2, Stevie Wonder and the scores to Star Wars, The Incredibles, The Imitation Game, Chariots of Fire, and Harold and Maude.
Bio by The Krakower Group
Beyond Music…
When not writing and performing, Tyler enjoys spending time with his family and exploring the world through astronomy, paleontology, cooking, fly fishing and the natural world.
Photos